The kitchen is the main part of the house where we used to spend a lot of time. Along with other designs, flooring is essential in this area. Since we stand much time in the kitchen, flooring should be comfortable for your feet and easy to clean. The material for flooring options for kitchen should be well suited for the kitchen as well as durable. Waterproof options are also a good idea to prevent the floor from water because the kitchen area gets regularly exposed to moisture.
Many waterproof flooring options are usually slippery when moisture is applied to them. So, Non-slippery options should be applied for any flooring installed in a kitchen. 
Let's take a glance at some of the types of flooring that work best in kitchens. 
1. Hardwood
Hardwood is a popular and luxurious flooring option for many homeowners because of its durable, warmth, stylish and water-resistant. But, they are not waterproof long-term exposure to moisture can damage them. So, spilt water should be cleaned as soon as possible. However, hardwood is a great option for kitchen flooring.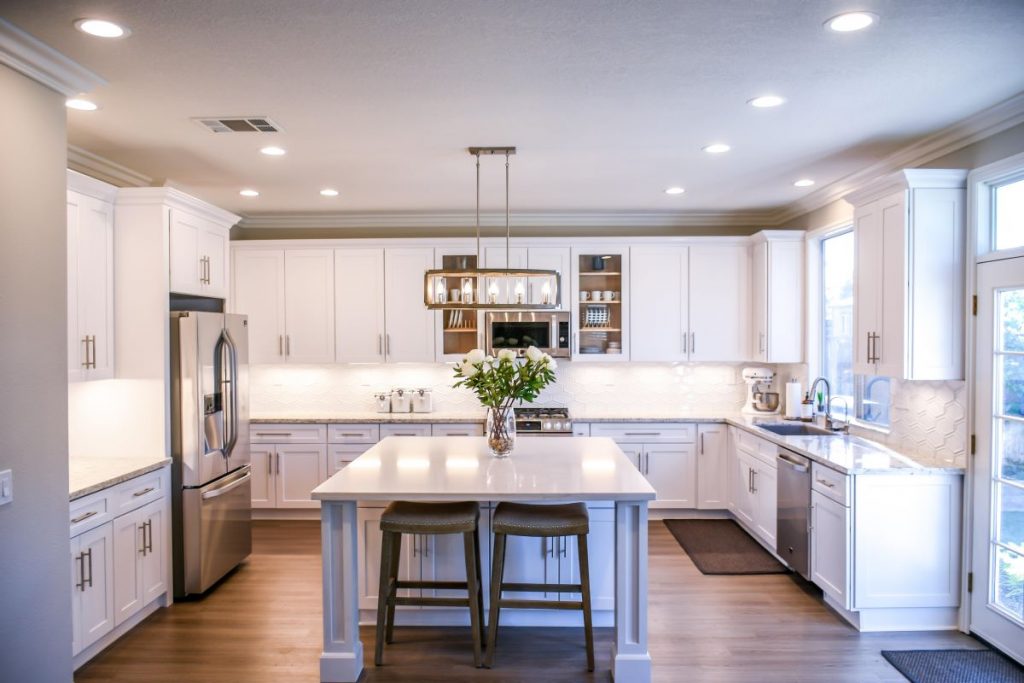 2. Tile
Tile is the best option for the kitchen. It looks classic and durable for kitchen flooring because Kitchen is a moisture-able area. If we set tiles properly, the tile can last a lifetime and sometimes longer.
Tile is one of the number one most popular options for kitchen flooring which is being used all over the world.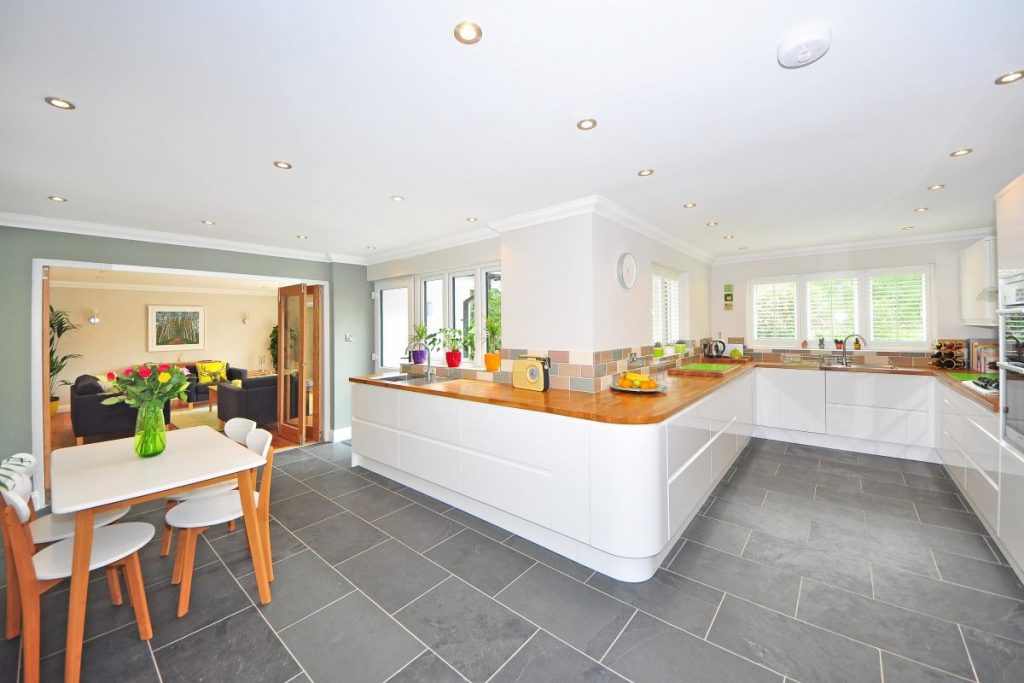 3. Laminate
Laminate is the best option for kitchen flooring which is warm, and water-resistant. Like Hardwood, they are not waterproof. So, one should clean wet laminate flooring as soon as possible.
Moreover, laminates are less-expensive which can give you traditional hardwood looks. If you are looking for lighter flooring for your kitchen then laminate is a great option for you.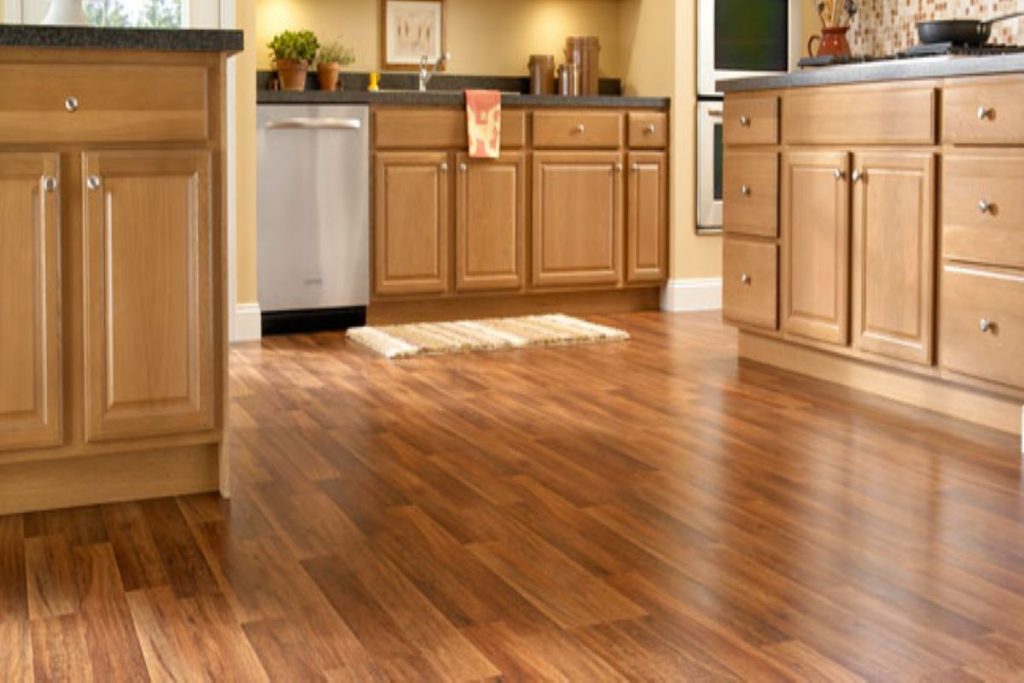 4. Linoleum
Linoleum is made from all-natural and renewable materials such as linseed oil, pine rosin and powdered cork. It is very comfortable for feet and durable too. They are very easy to clean.
Moreover, it comes in different colors and patterns. So, that you can choose your favorite color for your kitchen floor.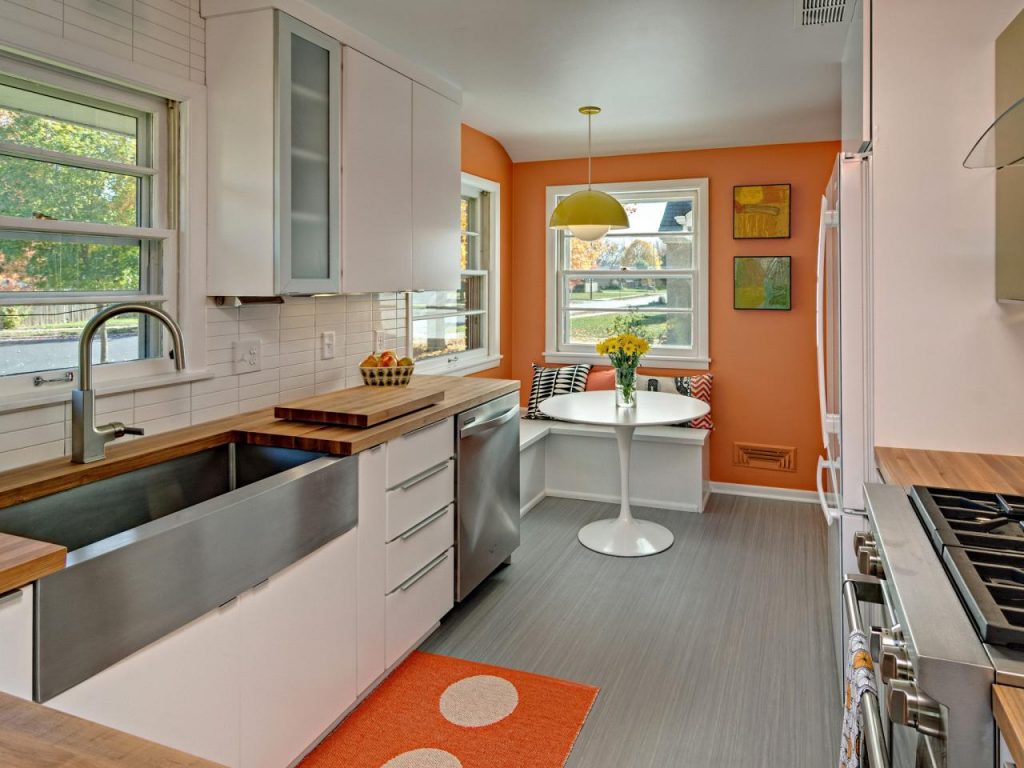 5. Vinyl Flooring
Vinyl can effective flooring material for your kitchen. They are cost-effective and durable. Moreover, they can be cleaned more easily than other floors. This flooring looks decent and nice on the kitchen floor.
Moreover, They are 100% moisture resistant and some of them are waterproof too. Next to carpet, vinyl flooring may be one of the softer flooring options out there.
It is generally softer beneath your feet than options like wood or ceramic tile. Because of their softer nature, vinyl floors have a little more flexibility and give, which makes them easier to stand on for long periods of time.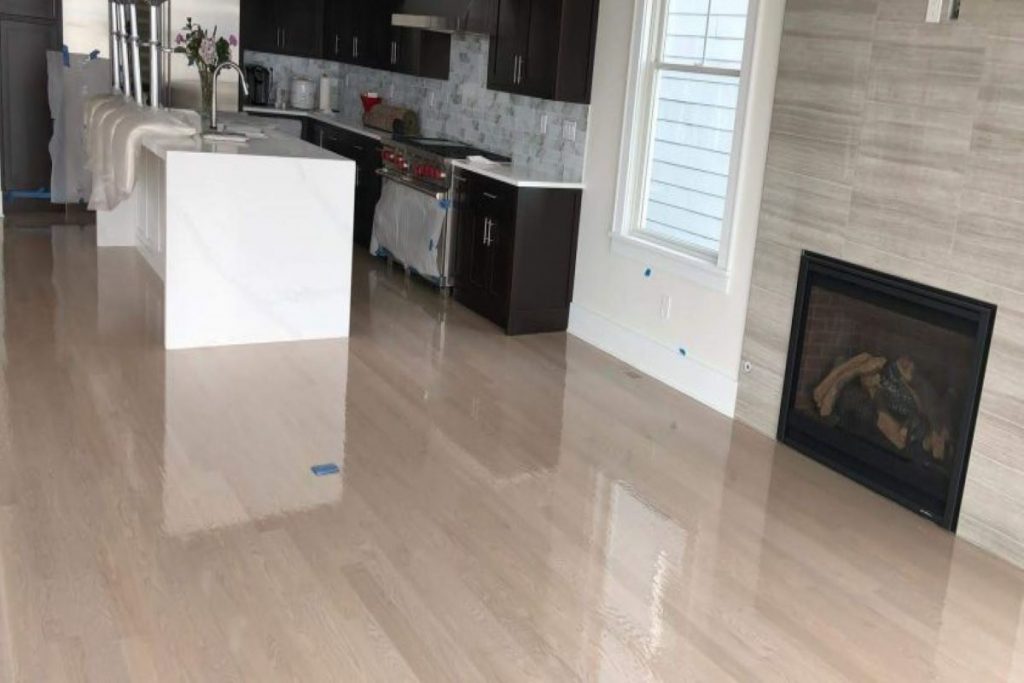 We hope we were able to give you an idea of some of the best flooring options for the kitchen, either one is great and would be suitable. There is always the possibility of renovating the old flooring with a new one or if it needs repair you can do so. If you are planning a full remodel make sure to replace the old flooring before any other construction starts.
Also See: 30 Adorable Kitchen Pantry Ideas