Glasses are the most common material in the architectural industry. In fact, They are not only limited to the windows of the house. Due to their clear and transparent surfaces, glasses are a popular design material in home décor. According to the functionalities and requirements of versatile customers, there are various types of glasses available in the market. Also, when it comes to the application of glass in interior design, there is quite a variety. Since it can be molded into many forms, designers and professionals believe that glass is a magical material to create the desired effect in interior design. Therefore, we present to you the various types of glasses that can be used in interior/exterior décor.
Textured Glass
This type of glass has a decorative design embossed on its surface. The design can be a colorful geometric pattern or just a plain texture. People use them not only for decoration but also use as room dividers and shower screens. In fact, they are common in spaces that require privacy as they block the view. However, it does not affect the light transmission as light can filter through the glass. The design may be imprinted onto the surface of the glass or etched into its surface. In both cases, it is permanent. The difference between embossed and etched glass depends on how deep the pattern is cut into the material. Embossed glass is slightly thicker than etched glass because it has a raised design. Its surface has a more three-dimensional look and feels, making it ideal for applications where privacy is not required. As the name suggests, etched glass features a cutout pattern on its surface.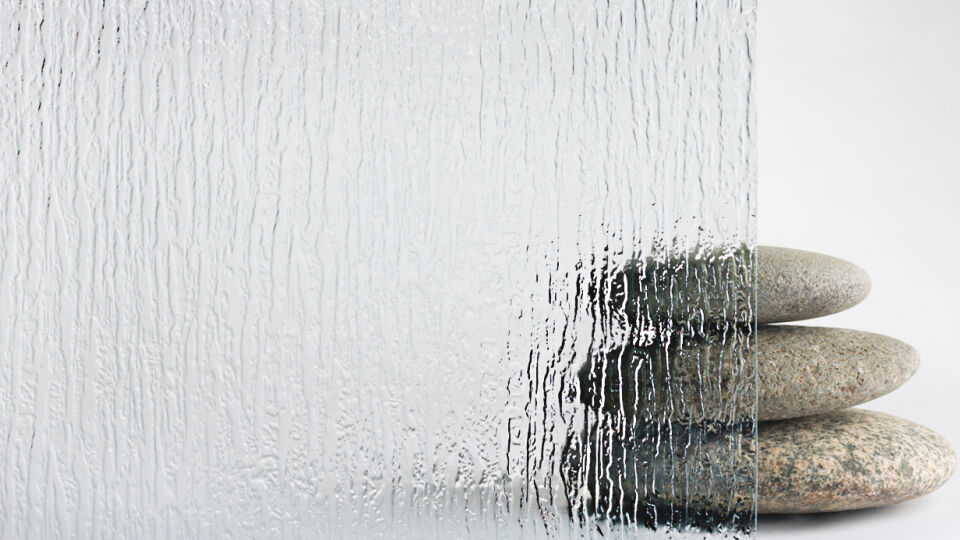 Reflective Glass
As the name suggests, this type of glass reflects heat. It prevents heat loss from the interior of the building and heat gain from outside the building. People use them in eco-friendly constructions to reduce the energy consumption of buildings. Due to its metallic finish, the glass blocks the view of people standing in front of it.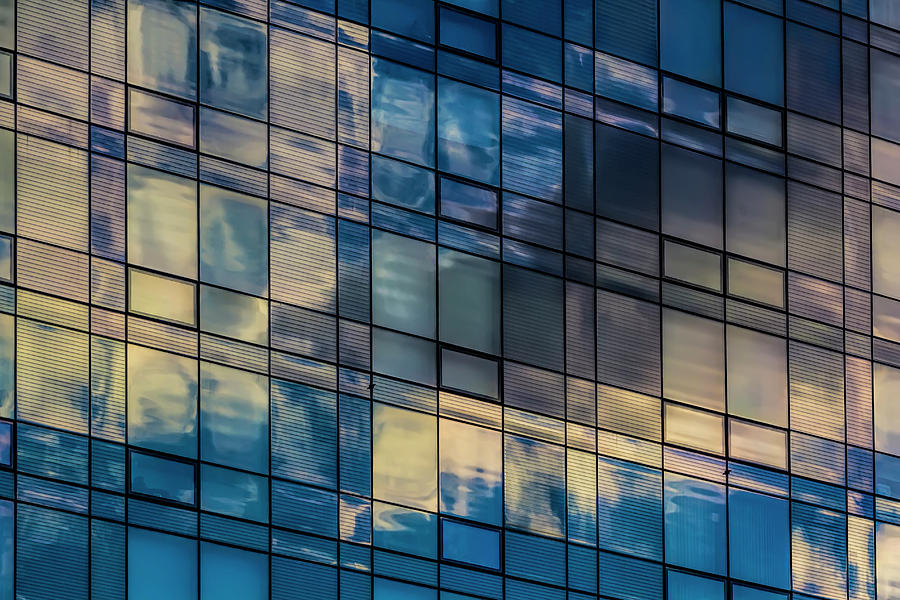 Spandrel Glass
This type of glass is used to disguise structural elements such as columns, walls, beams, and pillars. They come in a variety of color and is opaque and reflective in nature. Also, they provide a clean and neat look to the space. They are 5 times stronger than the traditional and annealed glass. They are popular in kitchen cabinets and walls.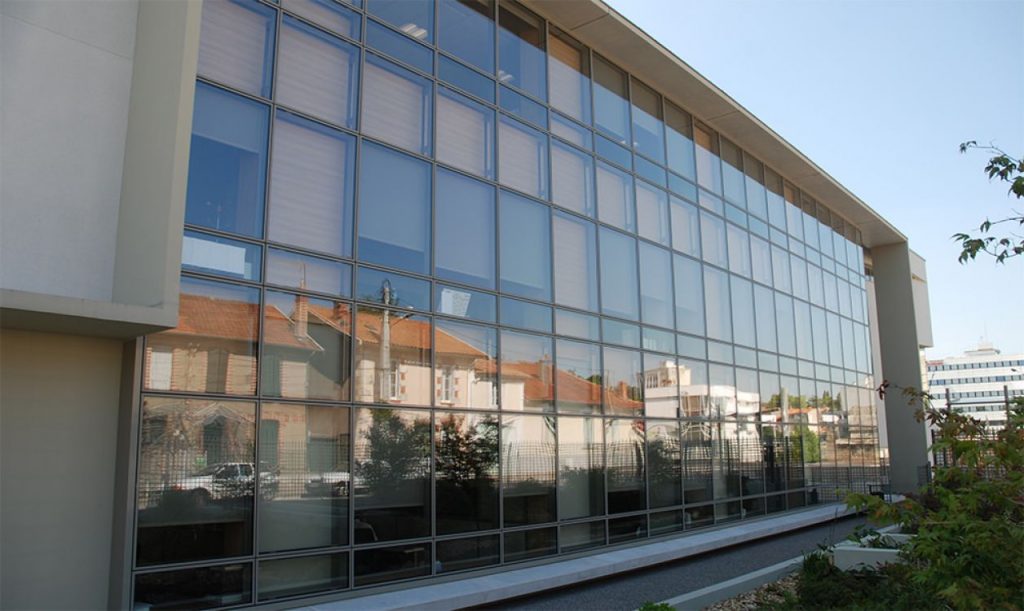 Tinted Glass
People use tinted glass in windows to provide protection from blazing heat which can warm up the interiors of the home. They are manufactured by adding metal oxides to float glass. They are also available in various colors. However, if you want to transmit the light, these are not ideal glasses for you as they hinder light transmission.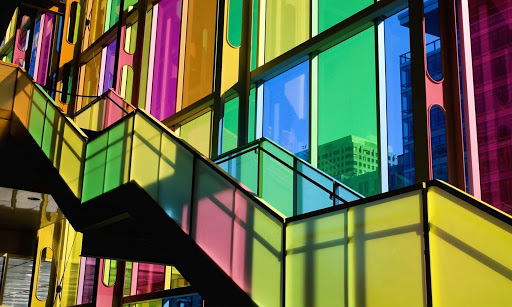 Clear Glass
These types of glasses are the most common type of glasses you see in the interior space. They have a blue or green colored edge due to the presence of iron oxides. However, they are colorless. They allow almost 80-90% of the visible light to pass through. People use them in multiple locations in the house and for other decorative purposes.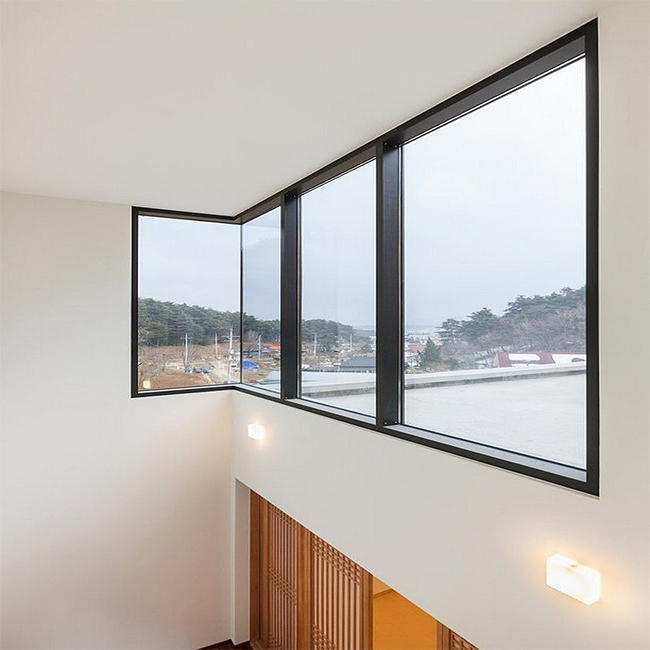 Acoustic Glass
Acoustic glass can be a blessing for the ones who want to block unnecessary noise in their living space. The glass has a double-glazed arrangement due to which the inner layer damps out any belligerent noises. It absorbs and weakens noises and reduces the decibels heard by humans. It is commonly wielded in home offices, study areas, sunrooms, and home libraries. The acoustic glass is a great solution for the ones who want to block out the noise in their homes. It can be used in homes, offices, and other commercial settings. The material is highly durable and has an excellent sound-insulating ability that helps in reducing decibels heard by humans.
Blown Glass
Hand-blown glass is a beautiful decorative glass technique that comprises blowing on molten glass with a blowpipe which forms bubbles in the glass. The molded glass creates an artistic décor. One of the most popular examples of blown glass is the ceiling of Bellagio's lobby (a hotel in Las Vegas). The master glassblower Dale Chihuly created 'Fiori di Como' which is a colorful blown glass ceiling made out of 2,000 pieces in 1998.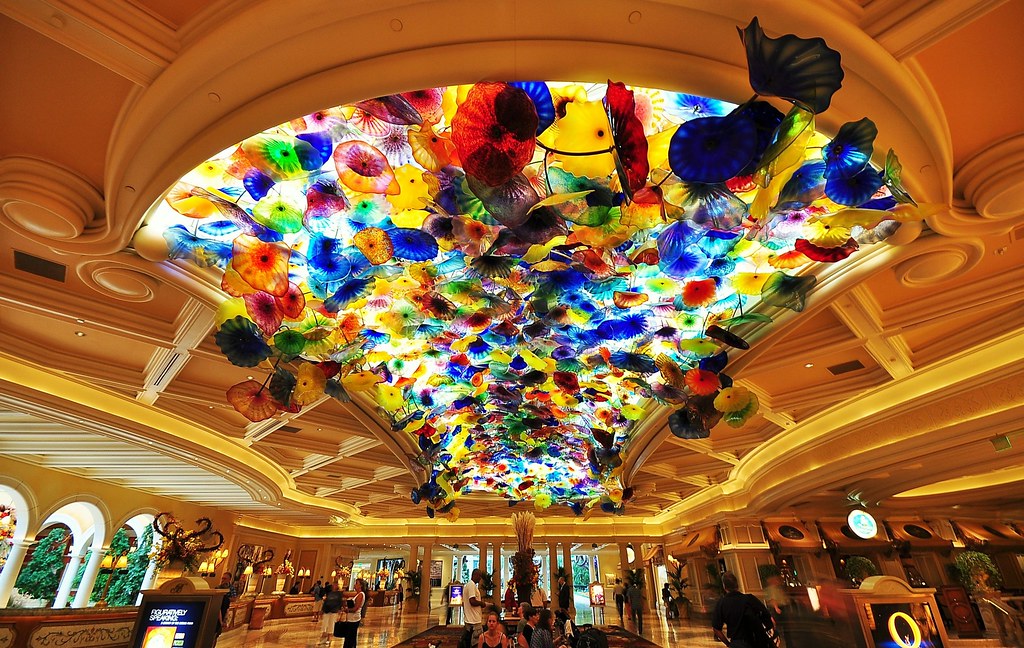 Three of the most important factors to consider when choosing glasses for your home or workplace are durability, style, and price. How durable your glasses are will depend on where you plan on using them. If they will be used in an area that is subjected to a lot of abuse or high activity such as kitchens, bathrooms, hallways, and so forth, these places need glasses that are not only high in quality but also durable. Otherwise, your glasses will become cracked or shattered very easily. The style of your glasses will also determine where your glasses are used; however, keep in mind that style should never take away from the main purpose which is providing you with a protective area from sullying or being injured by sharp objects.
Finally, price is probably the most important factor because it determines how often you can change out your glasses based on wear and tear as well as any outside influences such as accidents. Having to constantly replace your glasses due to replacement costs can end up costing a small fortune over the long term so try to pick out some mid-priced frames that look good while at the same time being durable in the specific areas that you expect them to be used.
Also See: Interior Design: Low-Cost Design Ideas for Your Home